Author's note
: At TheRingLord.com, we value your creativity and want to support it in any way we can. We have both free and paid written tutorials and are publishing a few series of free video tutorials on our YouTube channel & chainmaillers.com. We also love to inspire our customers with project ideas, visual ring size guides and by featuring works by other maillers. Inspiration and creativity out of this world!
Barrel​
Jodey Hathaway shows you how to make Barrel Weave.
Ring Size/RPI Infographic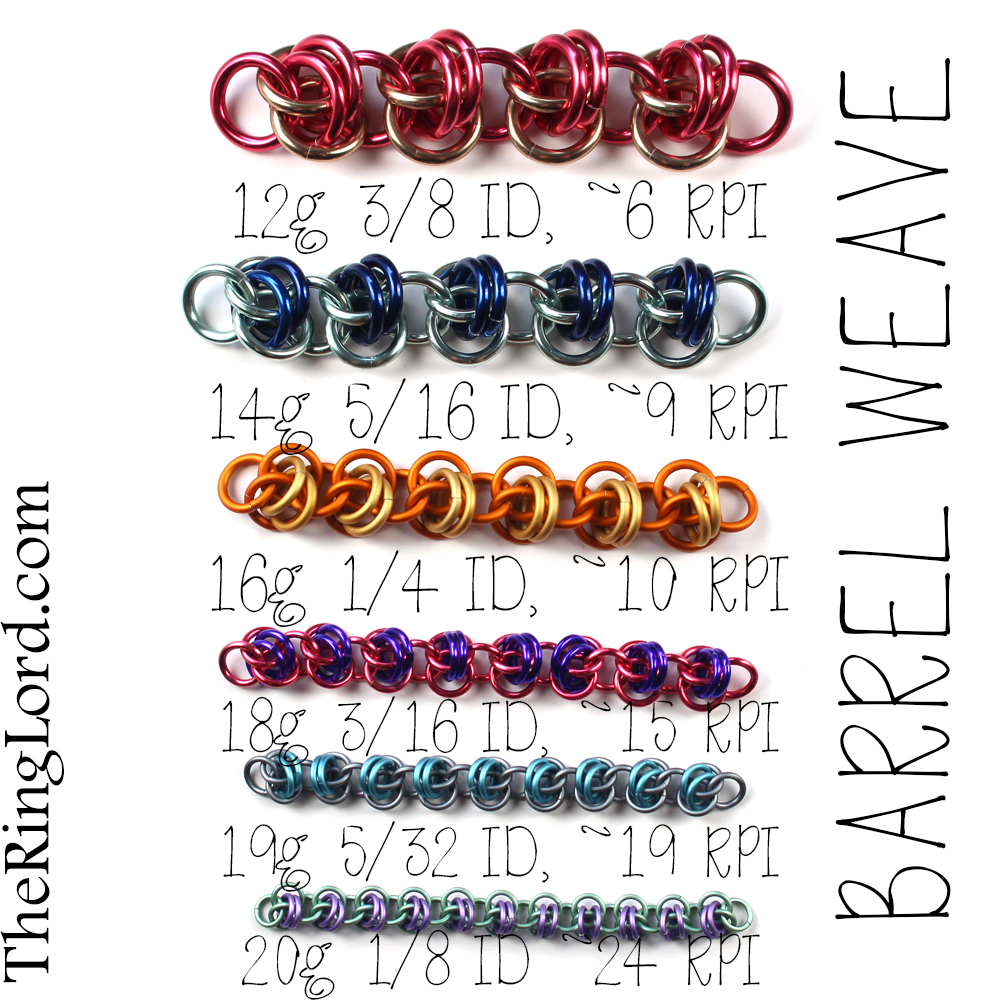 Click image to enlarge.
You can find all our rings
here
.
The pliers shown in the video are our Tronex Made for Maillers pliers, with the longer jaw, found
here
.
Click this link to see
the difference between saw cut and machine cut rings.
Check out our
aspect ratio calculator.
Don't know what aspect ratio is?
Learn about it here.
For order and product questions, please contact customer service directly at orders (at) theringlord.com. This channel will not be able to answer any order or product questions.
For assistance with a project, please email projecthelp (at) theringlord.com. If we can assist with your project, we will!
Follow us on Facebook
www.theringlord.com