Stephanie posted this on the chain maille FB page as a series of photos with captions. I compiled them into one page. Stephanie kindly gave permission for posting this here.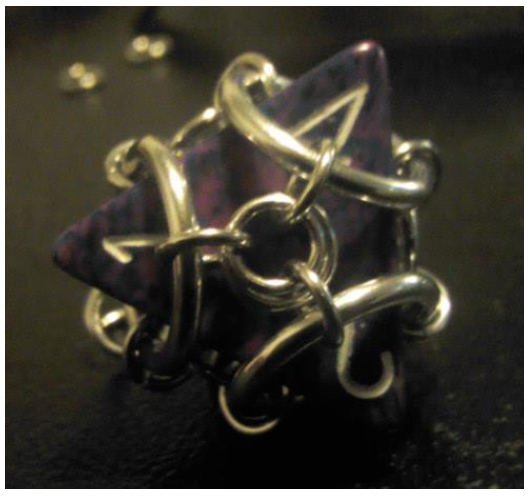 The above image shows the "
step down
" - basically adding a slightly smaller ring into the connector to tighten the fit of the cage. In some cases you can just swap out the original larger ring for the single smaller ring.