Author's Note
I wanted to contribute my tutorials to Chainmaillers.com to help ensure that the entire chainmaille community has access to them. The tutorials are presented here with the same images and text from my old site CGMaille. I hope they continue to help inspire you to learn and create many amazing pieces!
-Phong
Weave Background
Interwoven 4-1 is a weave I developed while trying to make Elfsheet. Since Interwoven 4-1 is two sheets of European 4-1, just build one sheet into two. And the best part is, if you use neoprene (or nitrile or EDPM) it will rock even more! When neoprene is added, it forms rows; there are rows of neoprene connected by rows of metal.
Aspect Ratio & Ring Sizes
Interwoven 4-1 requires rings with an aspect ratio of around
5.0
. 16swg 5/16", 18swg 1/4" & 7/32" and 20awg 3/16" rings work. For a high-springback metal (such as stainless steel) 18swg 3/16" can work as well.
Metric sizes - approximately 1.6mm wire/8mm ID; 1.2mm wire/6.4mm or 5.5mm ID; 0.8mm wire/4.8mm ID.
Tutorial Color Scheme
Silver rings are old metal rings, gold rings are open metal rings added in the current step, black rings are old neoprene rings and blue rings are neoprene rings added in the current step.
Step 1:
Make a strip of European 4-1with the outside two rows neoprene.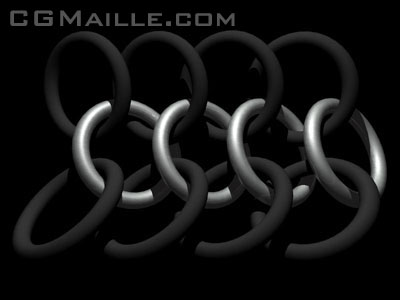 Step 2:
Put two neoprene rings on a metal ring and attach the metal ring to the two edge neo rings on the E4-1 patch. The metal ring should make a quasi-Persian connection. The blue neo rings should go on top of the metal rings in the E4-1 patch.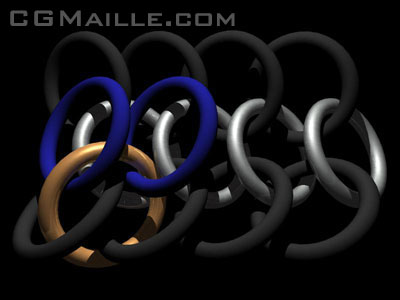 Step 3:
Add a ring to the other side, connecting the neo rings added in Step 2 and the far two neo rings.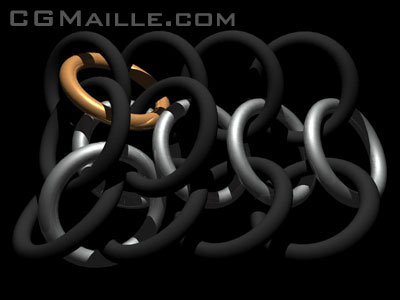 Step 4:
Add a neo ring to a metal ring and add the metal ring to the patch.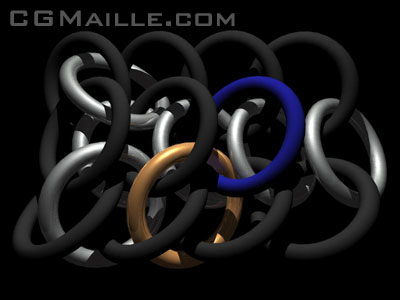 Step 5:
Add the metal ring to the other side.
Step 6:
And again.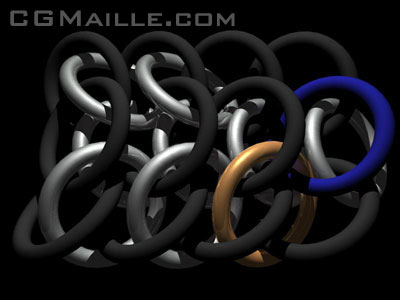 Step 7:
Add the ring to the other side. Except this time, add the ring while singing your choice of Disney song. (Just kidding; showtunes work just as well.)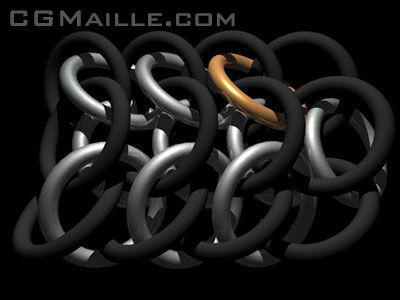 Step 8:
Add the last two rings. You don't need to add any neo rings. Or sing any songs.