Sirith (Flowing)
(Beginner)

by Lindsay Lamkin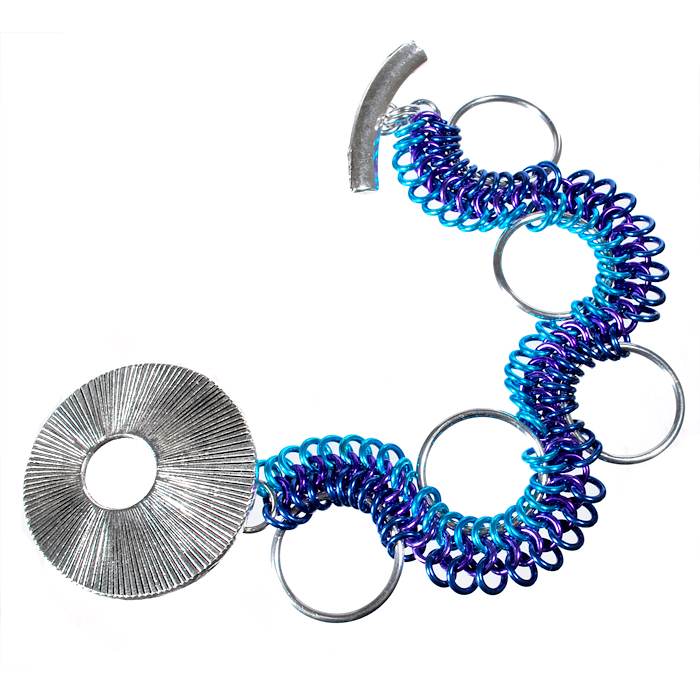 Know how to make European 4-1, but think it is too simple or plain looking? Sirith (Flowing) is a project created by Lindsay Lamkin that builds on the basic weave and takes it to a whole new level! You can create an irresistibly slinky bracelet in not much time!
Not yet familiar with this weave? Purchase our "
Mesh & Rosettes
" or "
Mobiused Rosettes
" tutorial to learn it.
Kits can be found here.