Administrator
Staff member
Lots of interesting things going on at Chainmaillers.com
New Classifieds Section​
I'd like to announce the opening of the new
Classifieds Section
on chainmaillers.com.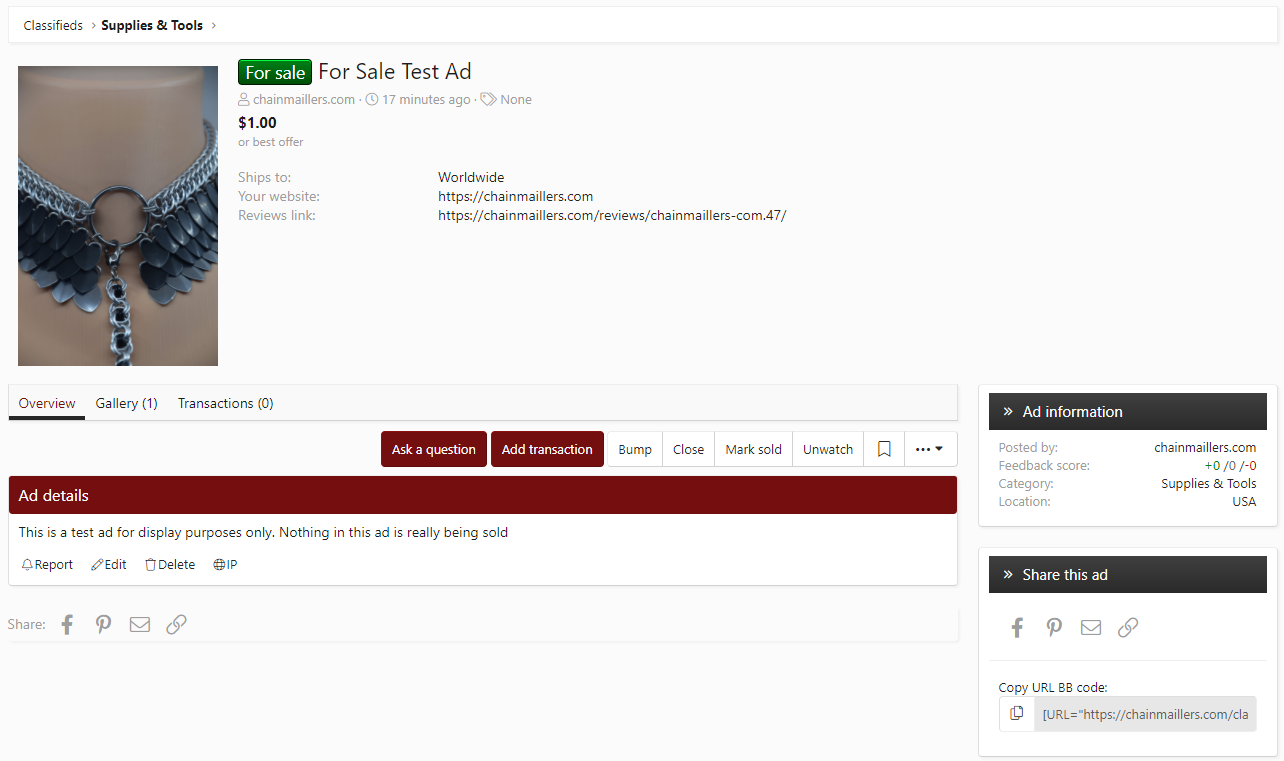 Tons of functionality in the new software including (but not limited to):
Multiple ad types:

For Sale​

For Trade​

For Free​

Wanted​

Services​

Jobs​

Time limited ads
Marking items "On Sale"
Make an Offer (on ads that accept offers)
Transaction tracking
All for the low price of creating a free account. Please take a look at our tutorial "
How to Use the Classifieds
" (it's a work in progress, but the essentials are there. and our
Classifieds Terms and Rules
.
Monthly Contests​
It's been a while, but our monthly contests are going to start up again on September 1st, 2020. Our first contest is going to be a chainmaille photo contest.
Please note:
While all members will be able to vote, only
active members and supporting members
are eligible to enter. (consider this a heads up to start posting in
forums that count
.
)
There
will be
a prize associated with this contest (TBD).
Rules that apply to all of our contests can be found
here
.
Regards,
Chainmaillers.com
Last edited: