Author's Note:
I am delighted to announce that all of my previously paid tutorials are now available to the chainmailling community for free. I am so grateful for your support during my designing journey. Thank you! Thank you also to chainmaillers.com for providing an accessible and permanent home for them. Don't forget to check out my YouTube channel for more tutorials too. Happy Mailling! - Lisa Ellis
Chainmaille Die Tutorial​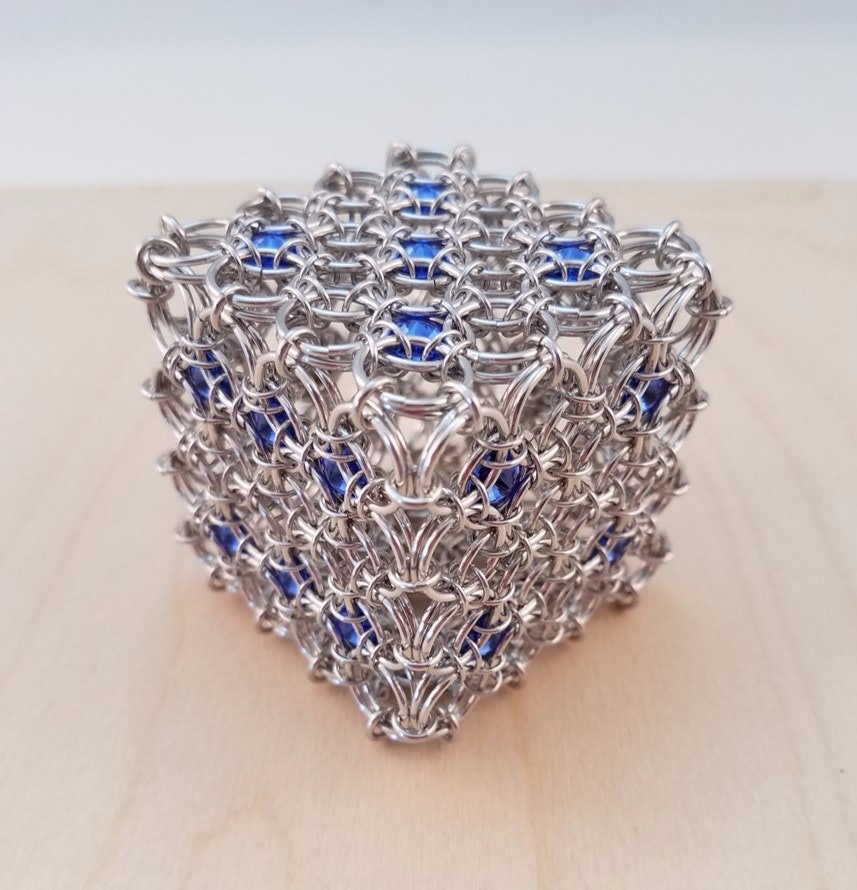 A PDF tutorial containing everything you need to know to create a chainmaille die using captured Swarovski crystals to make the number patterns. The tutorial contains instructions for both bright aluminum and stainless steel construction. Finished size of the die is 2 1/4 inches.
Sample Pages