Author's Note:
I am delighted to announce that all of my previously paid tutorials are now available to the chainmailling community for free. I am so grateful for your support during my designing journey. Thank you! Thank you also to chainmaillers.com for providing an accessible and permanent home for them. Don't forget to check out my YouTube channel for more tutorials too. Happy Mailling! - Lisa Ellis
What's Up Buttercup!​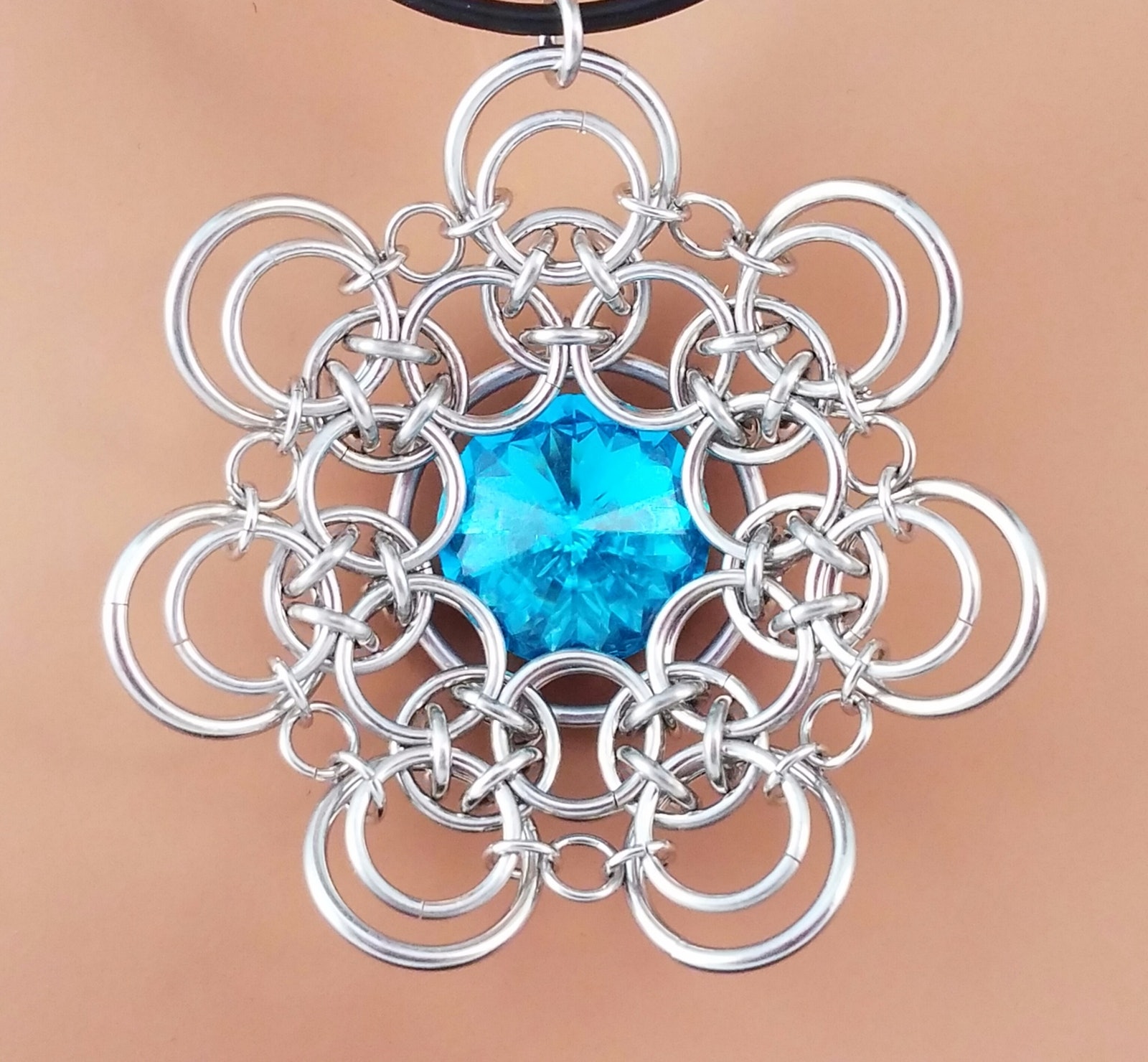 A PDF chainmaille tutorial for a unique cup-shaped unit, great for large pendants, brooches and tree ornaments. Also included are instructions for a smaller version of the unit, perfect for earrings, pendants, bracelets, hair accessories and more.
Bonus! The original tutorial was written using Bright Aluminum rings. Instructions have been added for Stainless Steel for both the large and small units. Some ring sizes are different but the construction method is the same. An uncommon size is used for the large Stainless Steel unit, but a major supplier carries them and they are available.
The larger unit measures 2 1/4 inches across, has 7 petals and uses an 18mm Swarovski rivoli. The smaller unit measures 1 1/4 inches across, has 6 petals and uses an ss39 Swarovski rivoli.
This is an intermediate level tutorial.
Sample Pages