Weave & tutorial info:
Weave by Loke (Vesa Ahonen)
Tutorial by Metal is for Everyone (Ugly), with permission from Loke.
Ring sizes (all from TRL):
Large rings: 16swg 7/16" (in this case, saw-cut stainless steel)
Small rings: 18swg 7/32" (in this case, saw-cut bronze)
Note : I tried 16swg 7/32" small rings, and they didn't work after about 3 or 4 center joins, because the wire diameter is just slightly too big. If you used 16swg 1/2" large rings, you might be able to get away with 16swg 7/32" joining rings, which would probably look better. But I haven't tried this combo.
Instructions:
First, create a 4-in-2 chain (a kinged 2-in-1 chain) of large rings: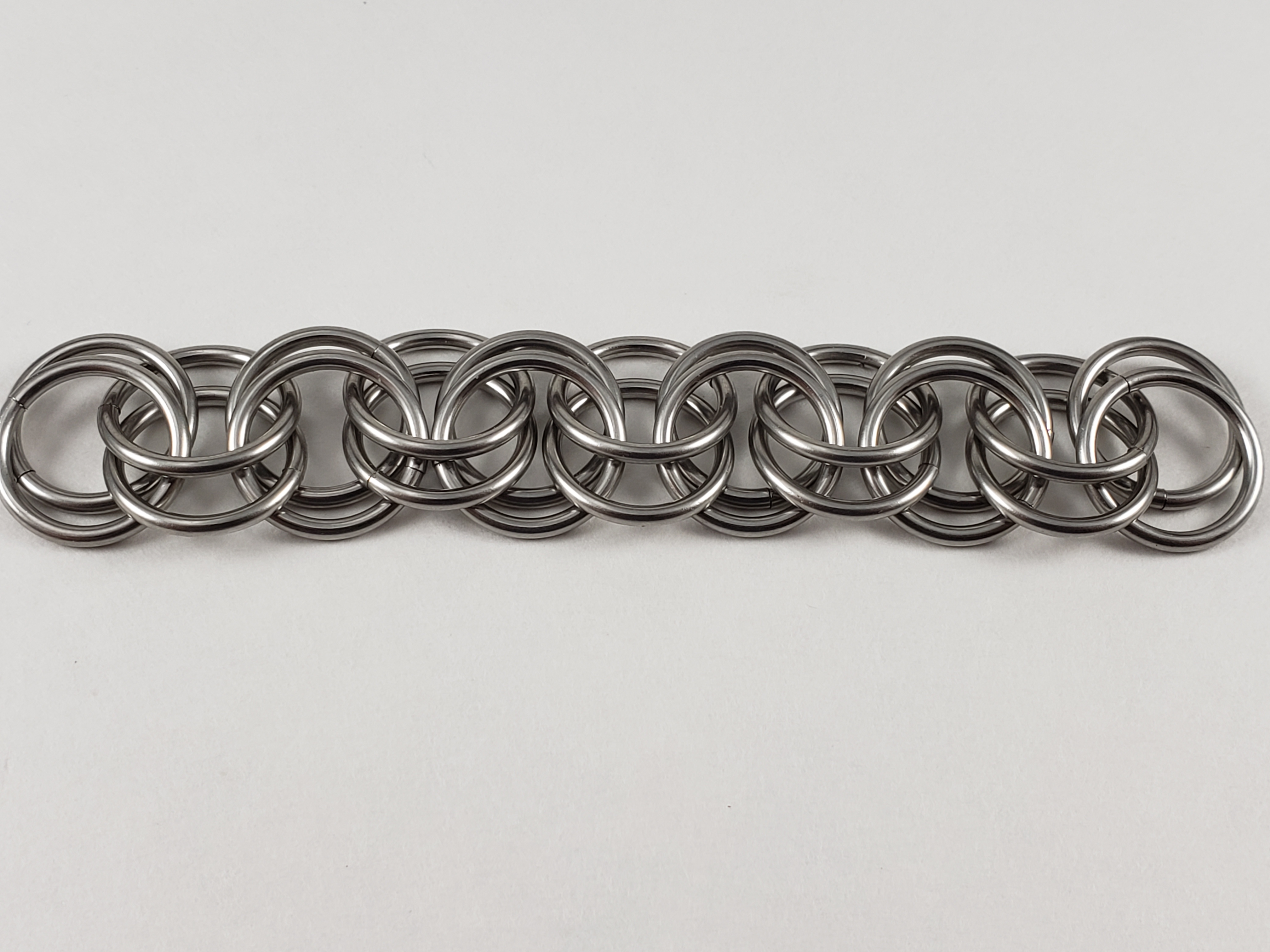 Next, we're going to join the first set of centers, using a small ring, like this: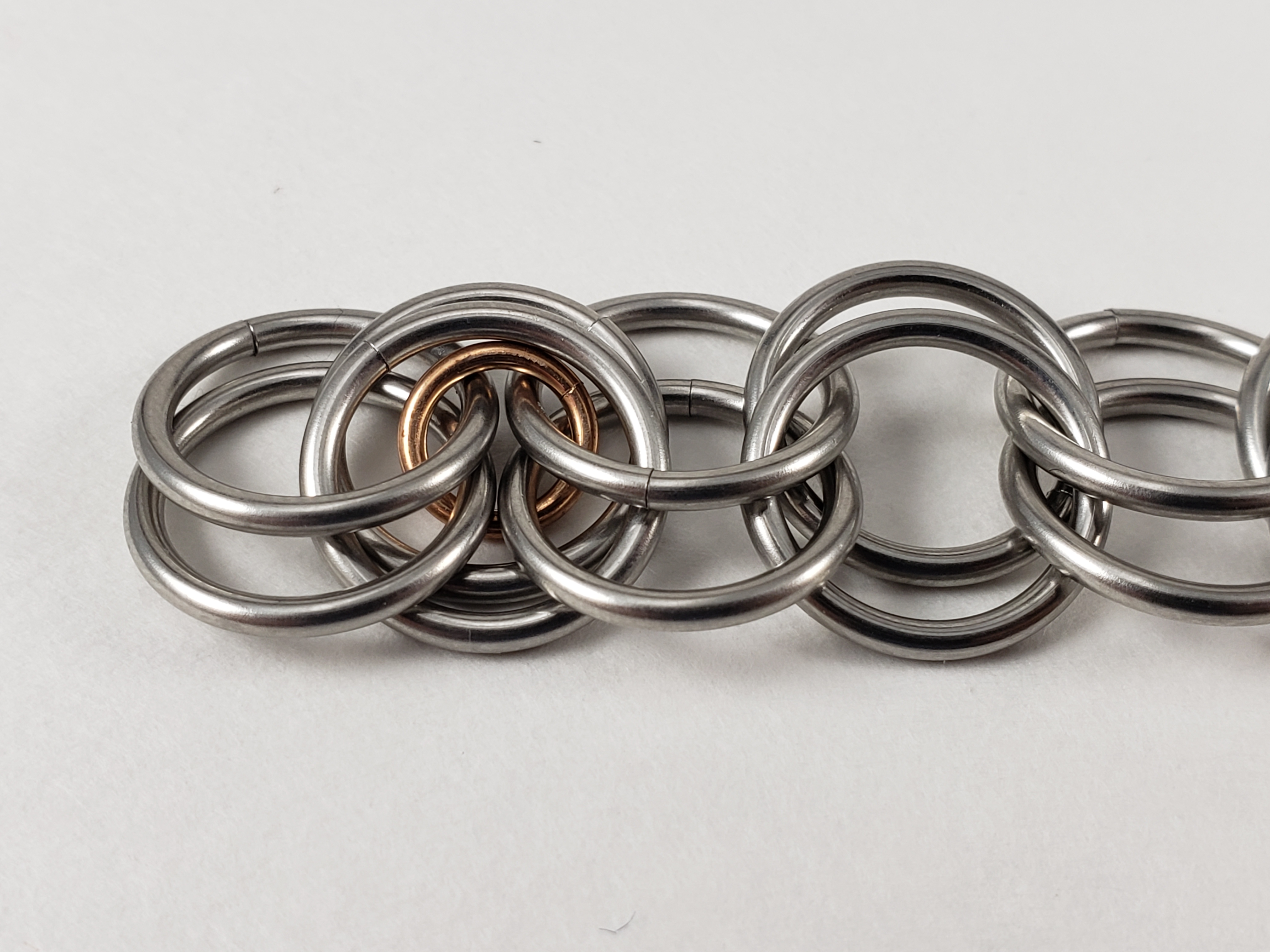 Now we need to double that small ring: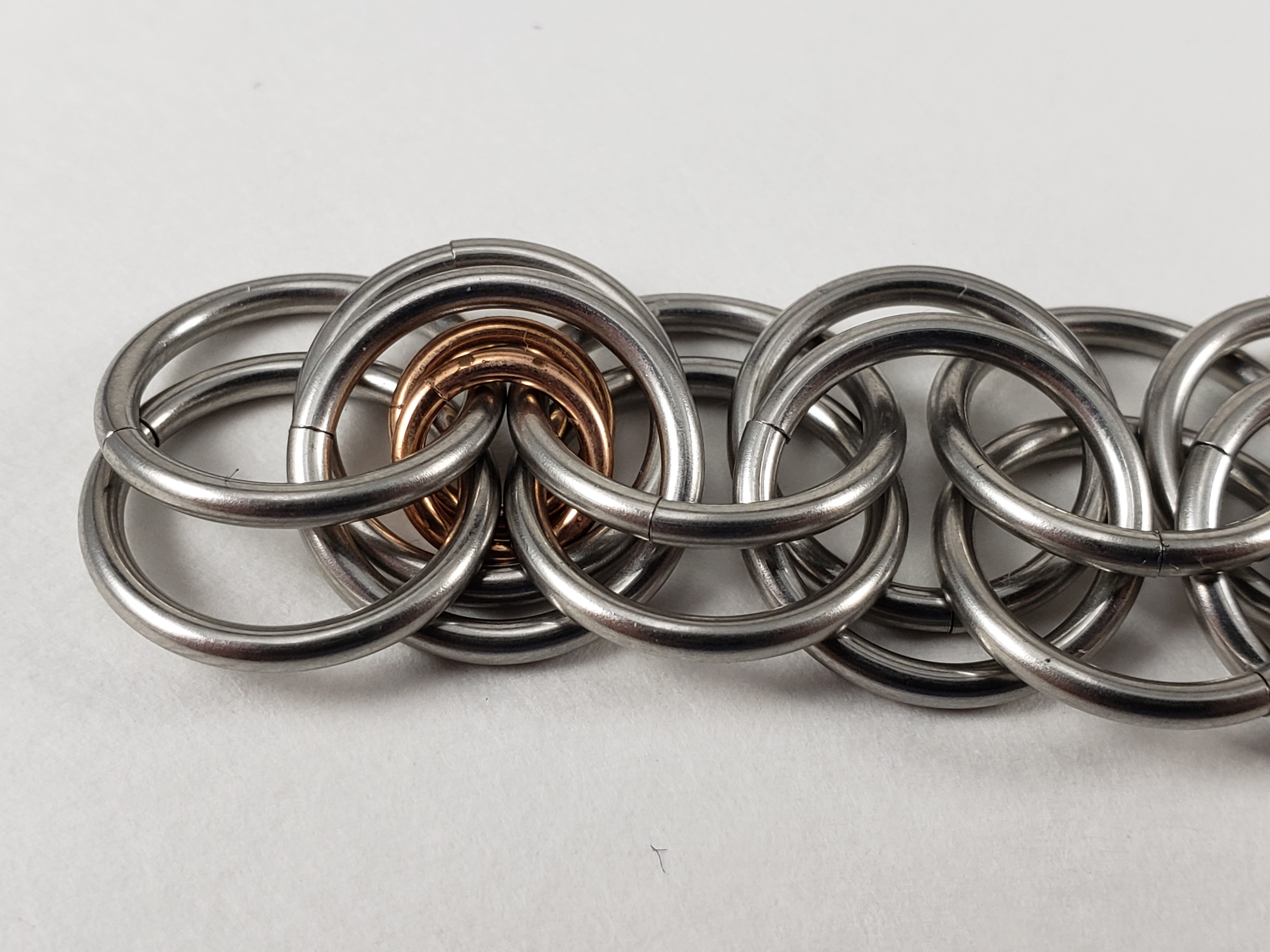 Now we are going to do the same thing for the next connector. Add a single ring: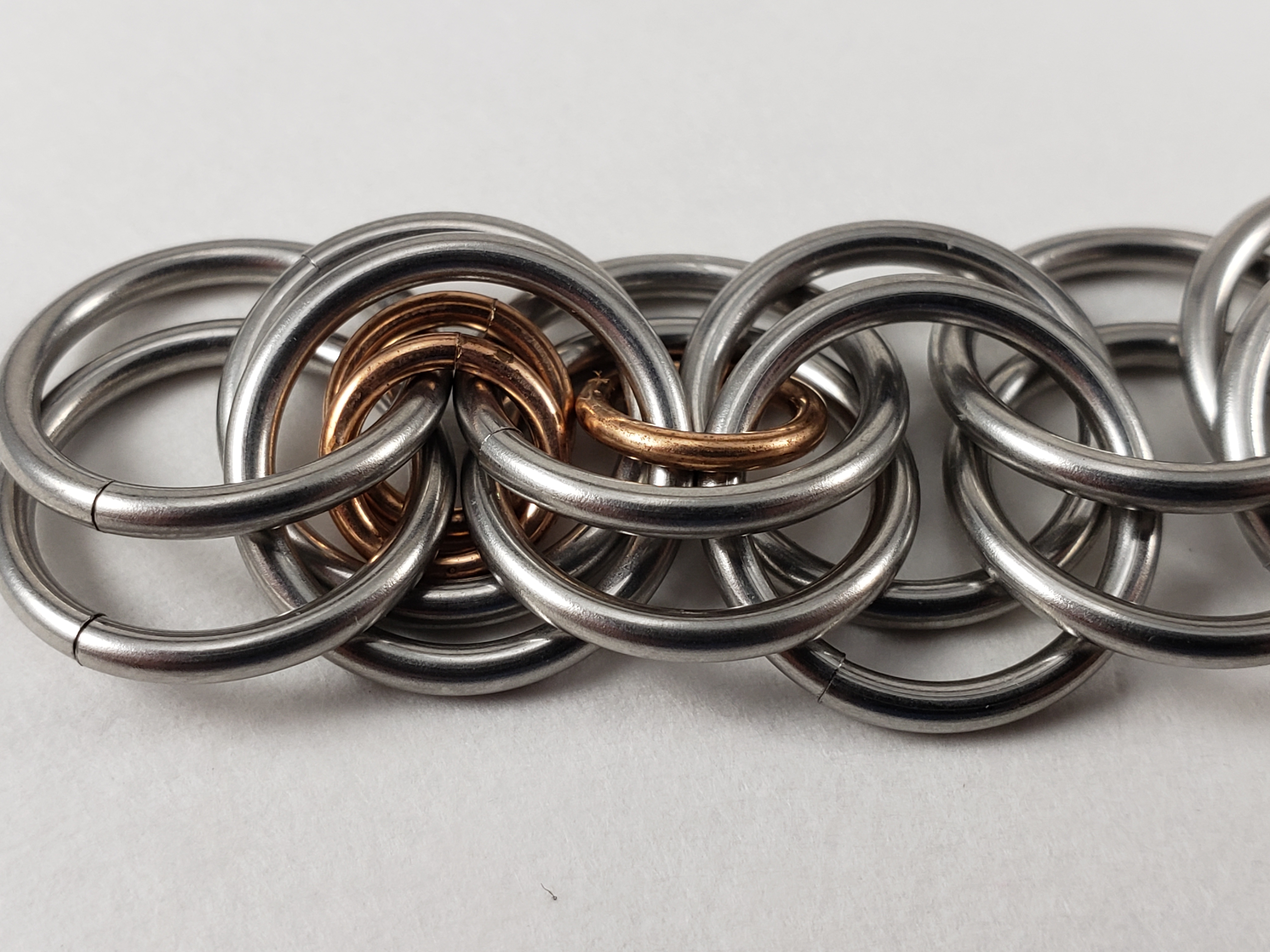 And then double it: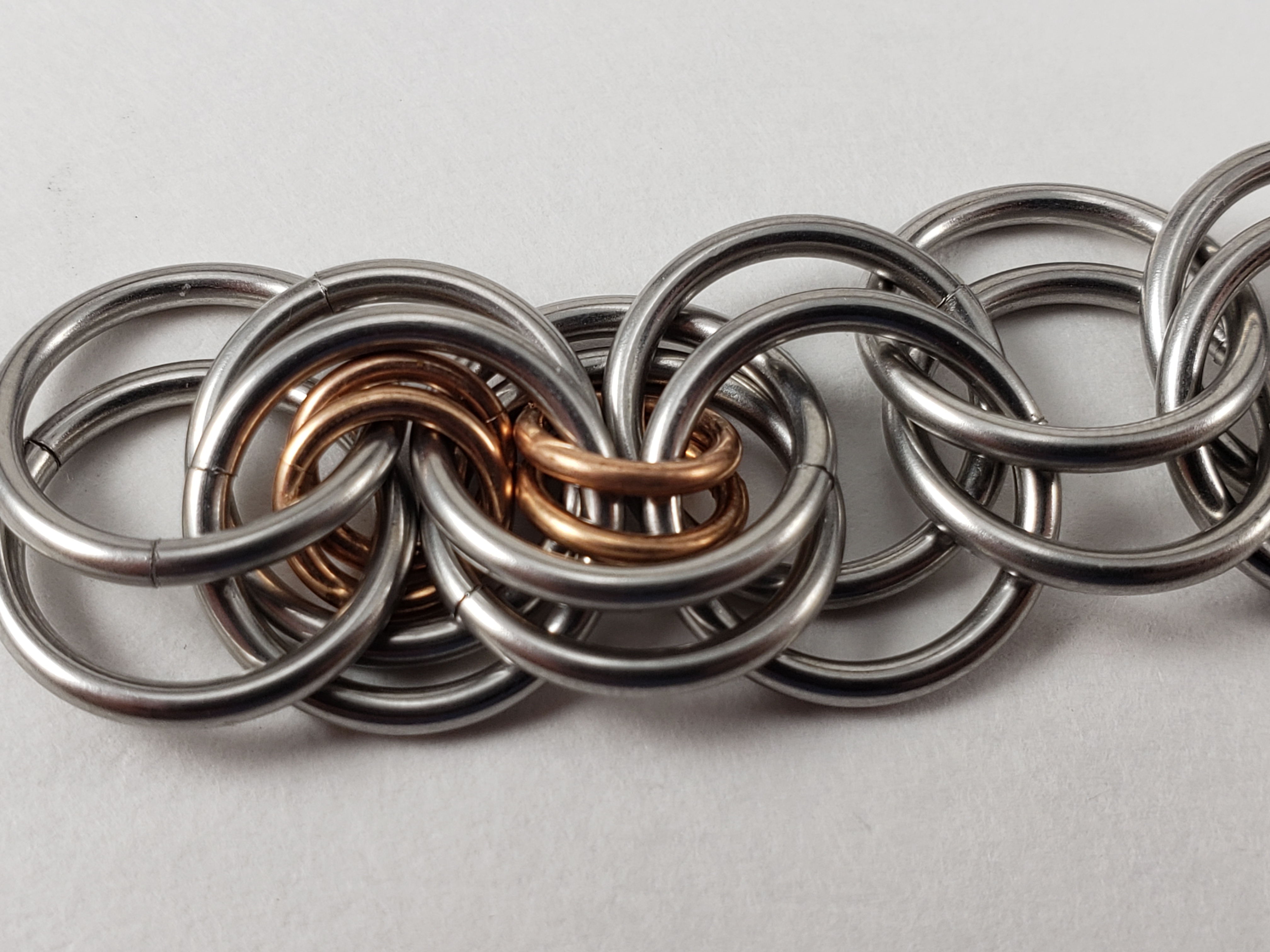 Then just keep going using the same pattern: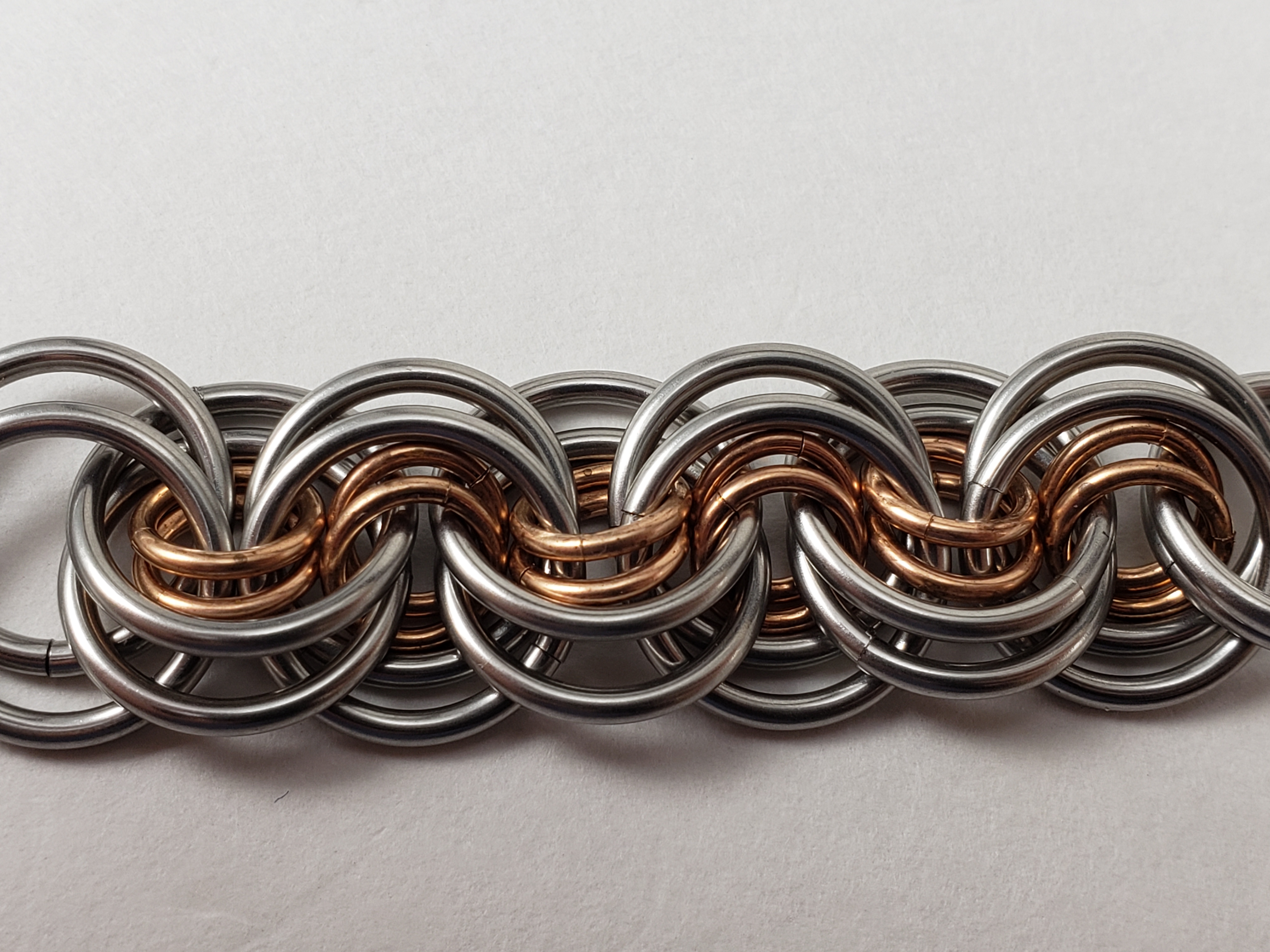 In the sizes used here, the weave is not entirely stable when picked up and moved around. But when you lay it on your wrist, it looks pretty good (this is without any arrangement or posing):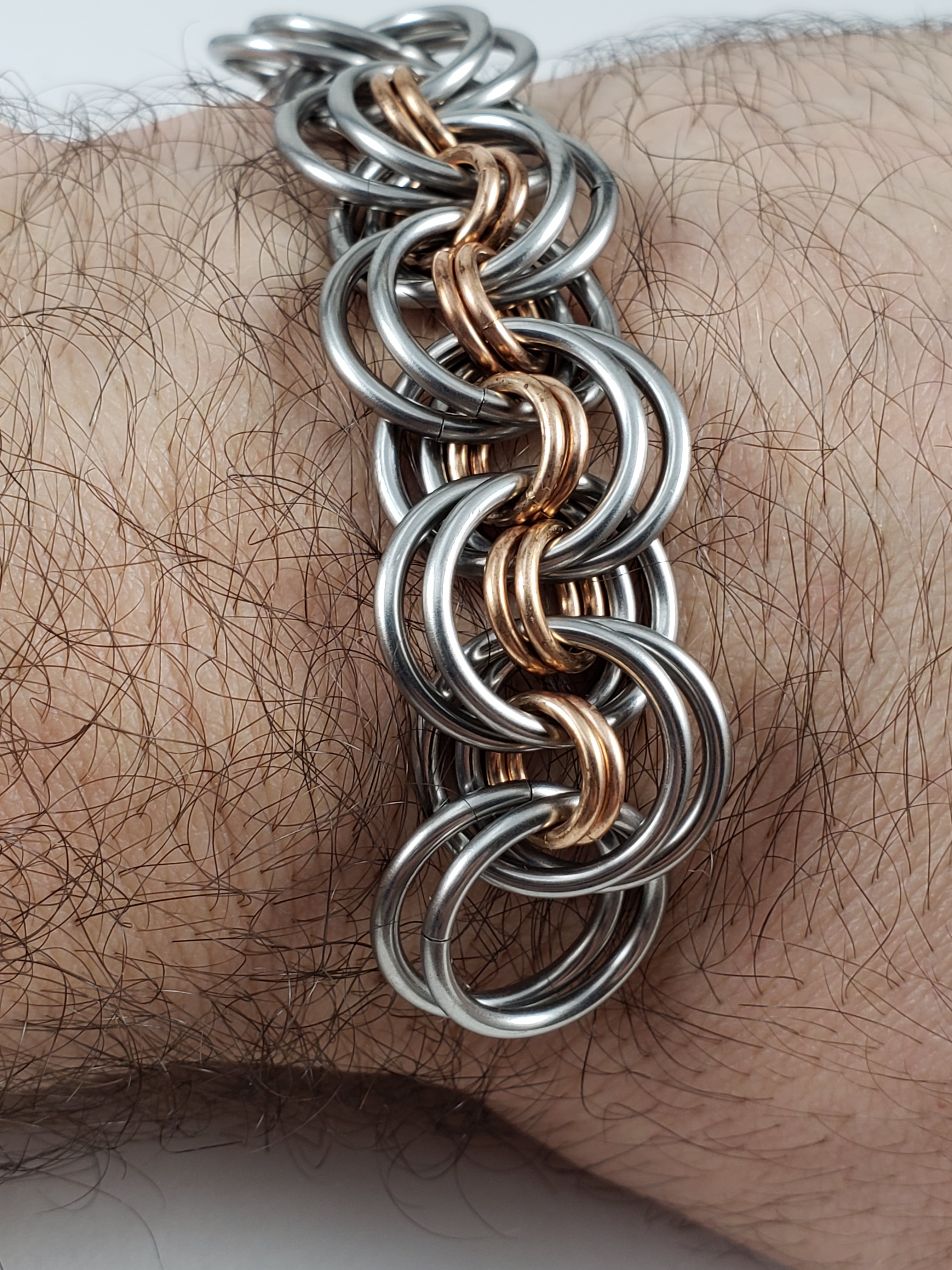 If you found this tutorial helpful
: Please let other users know,
leave a rating
.